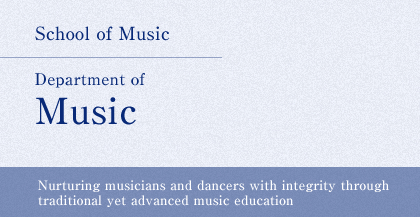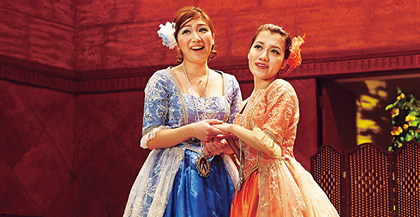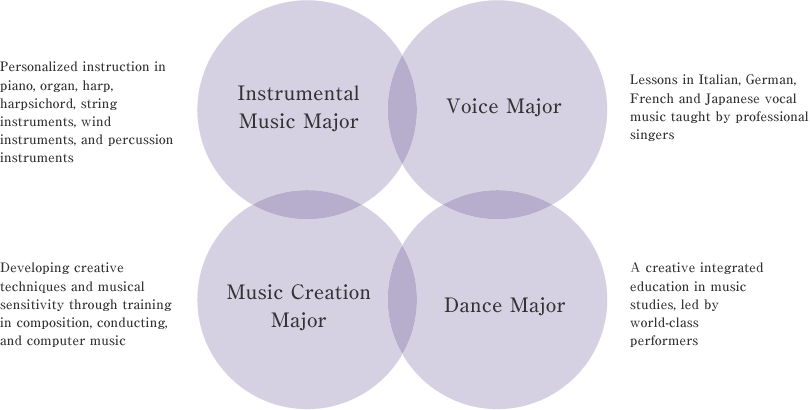 Individualized instruction in both major and minor lessons
To polish their skills and sensitivity as performers, students receive one-on-one instruction for all their lessons—in their major, as well as in their minor (chosen from one of the other music majors), where they challenge themselves in a different field of performance.
Faculty made up of world-class performers
For the 200 students in the school of music, there are as many as 90 teaching staff, each an expert in his / her field. Students are motivated to improve in their performance when surrounded by top-level performers.
Opportunities to study music in Austria
A few students are chosen from the department of music to attend summer programs at the University of Music and Performing Arts Vienna and Mozarteum University Salzburg. There are also opportunities to receive lessons from Mozarteum University professors at Kobe College.