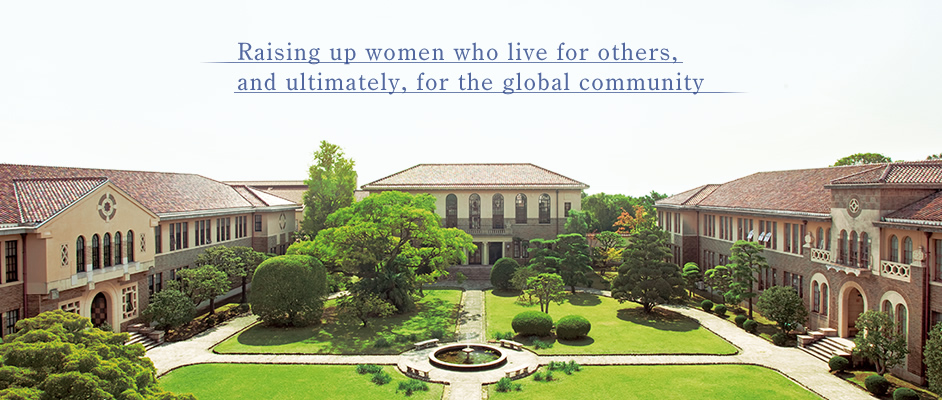 Pursuing the college motto—"Love Thy God, Love Thy Neighbor," Kobe College seeks to provide an environment and education based on Christian principles that nurture individuals who understand their role in their environment and are able to act upon it, without being swayed by the trend of the times, thinking beyond personal interests, discerning what is truly important for mankind, with a genuine empathy for others.
Philosophy of Education
Liberal Arts and Sciences
The college insignia of a three-leaf clover represents the tripartite development of body, mind and spirit. Kobe College seeks to nurture "liberated individuals"—women with open minds, flexible thinking and sound judgment.
Global Understanding
Since its establishment in 1875, Kobe College has valued education in global understanding. Students are encouraged to enhance the depth of their understanding through developing their English proficiency, by participating in study abroad programs and interacting with people from foreign universities and organizations.
Christian Principles
In keeping with the school motto "Love Thy God, Love Thy Neighbor," Kobe College continues the legacy of Christian-based education. Students are expected to see the gifts God has given them and use them, individually and with others, in response to God's call on their lives.